© Catholic Cursillo Movement in the Archdiocese of Washington
Make a Friend, Be a Friend,
Bring that Friend to Christ

Building Christ Together Through Christian Community
... Piety, Study and Action
Annual Cursillo Luau, Sept. 17, 2017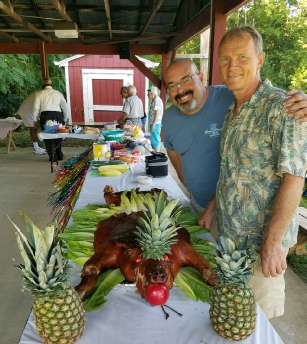 2019 Annual Cursillo Fundraiser
The Washington Secretariat
extends our heartfelt thanks to
the Washington Cursillo Community
for your contributions to
our annual fundraisers.
It is your generous donations
that make it possible to finance
activities for the movement.
For more information
about how to contribute:
CURSILLO SCHOOL OF LEADERS (CSOL)
We invite you to experience an Encounter with Christ
New format, New Opportunity to Deepen Your 4th Day Life!
Wednesday, February 20, 2019:
Why Cursillo?
Putting on the Mind of Christ
7-8:50 PM
St. Joseph's Catholic Church
2020 St. Joseph's Drive, Largo, MD 20774
It won't be the same without you!
REDISCOVERING CURSILLO
Please join us in a REDISCOVERING CURSILLO day
in the Archdiocese of Baltimore!
Saturday, March 2, 2019
9:00 AM to 4:30 PM
Catholic Community of St. Francis Xavier
13717 Cuba Road, Hunt Valley, MD 21030
Cost: $15 to cover lunch
Cursillo Region 2 Spring Encounter
April 6, 2019
8:30 AM – 5:00 PM
St. Paul's Catholic Church
1010 W. 4th Street, Wilmington, DE 19804
Register now!
29th National Cursillo® Encounter
Joyfully celebrating the 75th Anniversary
of the First Cursillo in Mallorca!
July 18-21, 2019
at
The University of Scranton
800 Linden Street, Scranton, PA 18510
Please join us for this special Encounter!
For more information and to register please visit:
National Cursillo Encounter 2019 Information and Registration