© Catholic Cursillo Movement in the Archdiocese of Washington
Make a Friend, Be a Friend,
Bring that Friend to Christ

Building Christ Together Through Christian Community
... Piety, Study and Action
Annual Cursillo Luau, Sept. 17, 2017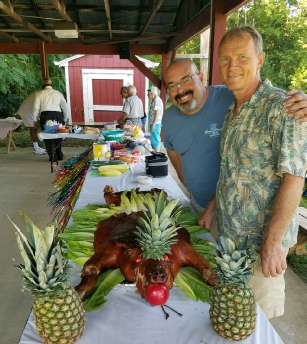 2019 Annual Cursillo Fundraiser
The Washington Secretariat
extends our heartfelt thanks to
the Washington Cursillo Community
for your contributions to
our annual fundraisers.
It is your generous donations
that make it possible to finance
activities for the movement.
For more information
about how to contribute:
The Seder Meal
Cursillo School of Leaders
Invites you to join us as we experience
the Jewish festival of Passover
and its connection to the Last Supper.
April 17, 2019
6:45pm-
Our Lady Queen of Peace
3800 Ely Place, S.E.
Washington, DC 20019
Since a meal will be prepared,
please RSVP on or before April 10, 2019 to:
Nancy Smallwood – Call (410) 535-2154 or Text (443) 994-8887
or Email: charles.smallwood@comcast.net
A free will offering will be graciously accepted.
29th National Cursillo® Encounter
Joyfully celebrating the 75th Anniversary
of the First Cursillo in Mallorca!
July 18-21, 2019
at
The University of Scranton
800 Linden Street, Scranton, PA 18510
Please join us for this special Encounter!
For more information and to register please visit:
National Cursillo Encounter 2019 Information and Registration